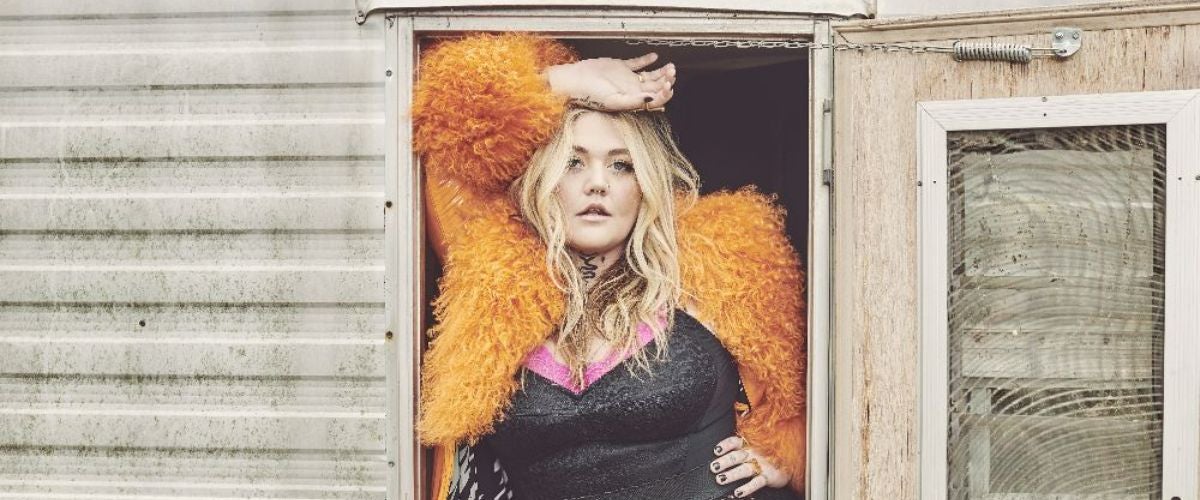 PREPARE TO BE SWEPT AWAY BY THE FEARLESS AND CAPTIVATING PRESENCE OF ELLE KING
Don't just be a Spectator… Become a Part of the Musical Experience with Elle King at Sing Out Loud Festival
Hey there, fellow Elle King fans! Get ready to unleash your inner rock 'n' roller because the moment we've all been waiting for is finally here. Elle King, the powerhouse singer-songwriter known for her fiery blend of blues, rock, and pop, is set to ignite the stage at the Sing Out Loud Festival in the mesmerizing city of St. Augustine, Florida on Saturday, September 23. Prepare for a night of raw energy, soulful melodies, and unforgettable moments as Elle King brings her authentic and unapologetic sound.
An Evening of Pure Musical Magic:
Picture this: the warm Florida night air, a crowd buzzing with anticipation, and the stage alight with energy. As Elle King takes the stage, her raw and powerful vocals reverberate through the historic walls of St. Augustine Amphitheatre. From her breakthrough hit "Ex's & Oh's" to soul-stirring tracks like "Shame" and "Good Thing Gone," each song carries a magnetic force that will have you dancing, singing, and feeling every note deep in your soul. Brace yourselves for a night of pure musical magic that only Elle King can deliver.
Embrace the Electric Atmosphere:
Sing Out Loud Festival in St. Augustine sets the stage for an electrifying atmosphere that perfectly complements Elle King's unapologetic and fearless spirit. As you join fellow fans under the starry Florida sky, the anticipation builds, and a collective energy pulses through the crowd. Feel the camaraderie and connection as you share the experience with like-minded music lovers who appreciate Elle King's fierce individuality and authentic lyrics. It's an opportunity to embrace your love for music, let loose, and create memories that will last a lifetime.
St. Augustine: A Melodic Oasis:
St. Augustine, the oldest city in the United States, provides a captivating backdrop for this extraordinary music festival. Immerse yourself in the city's historic charm as you wander through the cobblestone streets, discovering quaint shops, cozy cafes, and enchanting art galleries. Take a moment to soak up the city's rich history and vibrant culture, allowing it to amplify the exhilaration of experiencing Elle King's electrifying performance.
Vibrant Music Scene and Beyond:
St. Augustine's music scene is a treasure trove waiting to be explored. Before Elle King's epic performance, venture out to local music venues and catch the talents of other amazing artists showcased during Sing Out Loud Festival. Delight in the city's thriving art scene, where creativity is celebrated at every turn. From live performances to unique galleries, St. Augustine offers an artistic haven that will leave you inspired and invigorated.
Unforgettable Experiences Beyond the Stage:
Sing Out Loud Festival is not just about the music; it's a gateway to unforgettable experiences. Take a break from the festival grounds and explore St. Augustine's pristine beaches, where you can bask in the sun, dip your toes in the Atlantic Ocean, and rejuvenate your spirit. Indulge in the city's diverse culinary scene, tantalizing your taste buds with fresh seafood, farm-to-table delights, and craft brews that perfectly complement the vibrant energy of the festival.
Conclusion: So, What's The Hold Up?
Join the electrifying atmosphere, embrace the historic charm of St. Augustin, and get ready for a night of unfiltered rock 'n' roll, authentic lyrics.