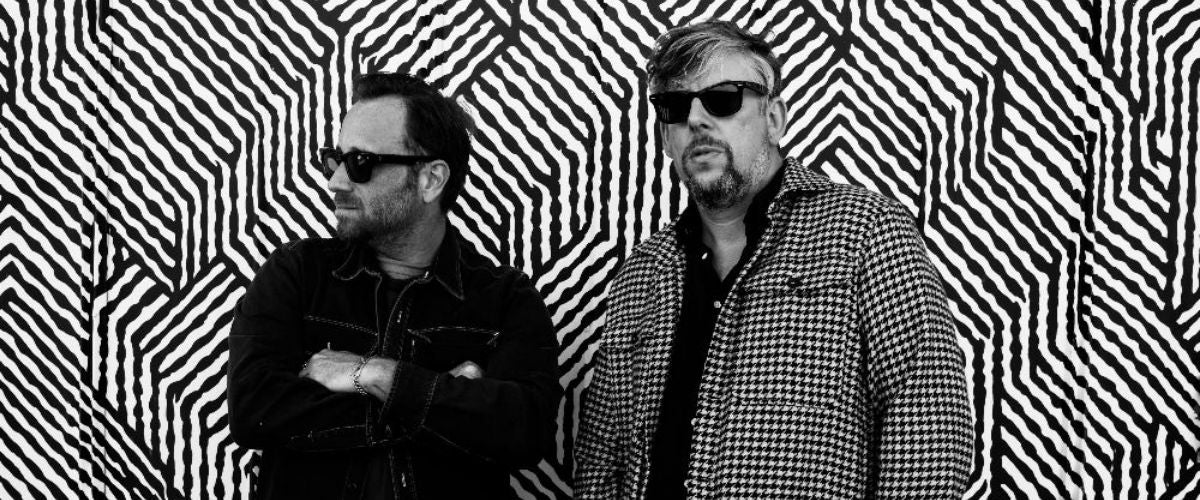 LIGHT UP YOUR SOUL AND SHAKE OFF THE BLUES… THE BLACK KEYS ARE COMING TO ST. AUGUSTINE
The Black Keys are Cruising into this Historically Enchanting Town on Friday, September 22
The Black Keys, the quintessential purveyors of gritty, garage-rock vibes are headlining, bringing their no-nonsense, guitar-riff-heavy magic straight to you! Over two decades, Dan Auerbach and Patrick Carney have been igniting souls, now they're primed to set St. Augustine ablaze. Come see them serve up songs from their remarkable new album, Dropout Boogie. Warning: spontaneous foot-stomping may occur.
But it's not just a one-band party… the festival is bursting with a lineup that reads like a dream team of contemporary music:
Sing Out Loud Festival kicks off on Friday, September 22 with the intoxicating tunes of Lord Huron, adding their unique blend of indie folk to the mix. They're seasoned pros at conjuring up musical magic – so get ready to be spellbound.
Yola, with her symphonic soul and classic pop, will be there to remind us all of the power of standing for oneself. Her transcendent vocals and the stories she weaves promise an experience that will leave you feeling truly alive.
War Hippies, the country music sensation and lifestyle brand are set to rock the stage with their down-to-earth authenticity and captivating performances. They've made waves since 2022, and they're only getting started.
Then, as the Florida sun paints the sky with shades of pink and gold, gear up for Saturday's line-up…
Mumford & Sons, those stalwart romantics from London, known for their heart-stopping live performances, wi
ll take the stage. You can expect nothing less than unbridled passion that'll make your heart skip a beat.
Maggie Rogers, a star that shines brighter with each passing day, will be there to showcase her mesmerizing act. Her show promises to be both euphoric and intimate, just what you need to lose yourself in the moment.
Elle King, the bold-faced icon, punk, and renegade, who found her roots in a banjo and a dream, will set the stage on fire with her blistering performance. Prepare to be blown away.
Amos Lee, with his emotionally raw music and the magical quality of his sound, promises an intimate journey through his exploration of connections.
Finally, S.G. Goodman, the "untamed rock n roll truth-teller," will pull at your heartstrings as she narrates stories of love, absence, and life in rural America. Known for her gritty vocals and haunting narratives, she offers a perspective that is as authentic as it is poignant.
Imagine it all – the historic charm of St. Augustine, the warm coastal air, a throng of fellow music lovers, and a line-up of acts ready to pour their hearts out on stage. And you, right in the thick of it all, being carried away on a tide of euphoria and unity.
Between performances, dive into St. Augustine's vibrant food scene or stroll along its sun-kissed beaches. Embrace the historic city's charm, and let its aura amplify the raw, musical energy of the festival. Each pluck of a guitar string, each pulsating beat, every soulful lyric will feel even more magical within the city's historic walls.
But wait, it's not just about the music. It's about the atmosphere, the shared vibes, and the unique festival experience. You will have stories to tell and memories to keep. You'll come as a music lover, and leave feeling like part of a vast, connected community.
At Sing Out Loud Festival, everyone belongs. We're one big, music-loving family ready to share this unforgettable experience.
Are you prepared for two days of soul-stirring, heart-thumping, and rhythm-infused joy? Ready to let loose and Sing Out Loud with us?
Don't hesitate! This isn't just a music festival; it's a memory that will play in your heart for years to come.
Lock in your chance to be a part of something extraordinary. We can't wait to share this unforgettable experience with you…