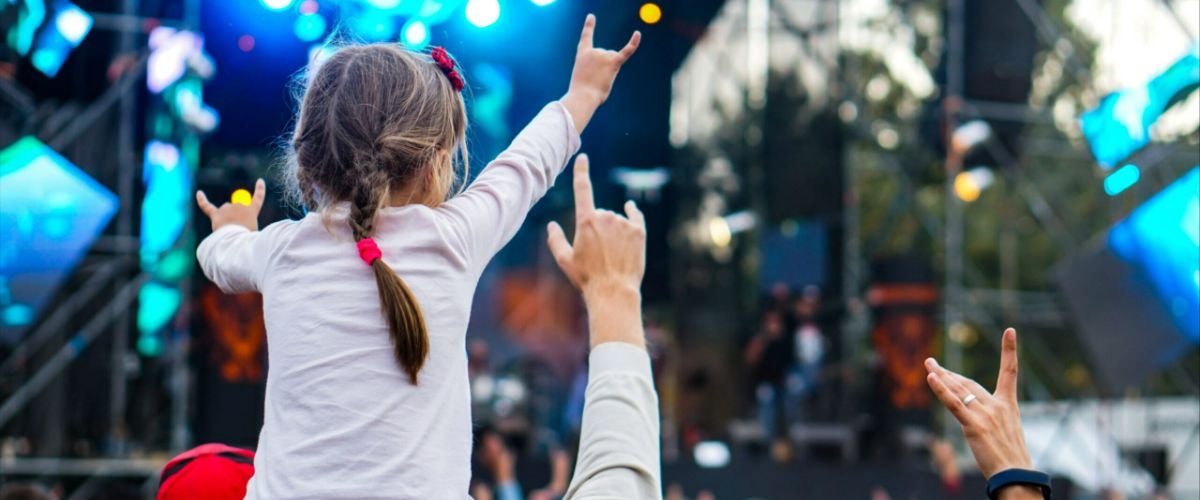 AMPLIFY YOUR MUSIC EXPERIENCE IN WITH 1-DAY GENERAL ADMISSION TICKETS!
1-DAY General Admission Tickets Go On Sale Wednesday, June 12
Are you ready to immerse yourself in a musical extravaganza like never before? Sing Out Loud Festival is back in the historic city of St. Augustine, Florida, and this time, it's bigger and better than ever! We're thrilled to announce that the festival is introducing single day tickets, giving you the flexibility to curate your own unforgettable music adventure. Get ready to be captivated by an incredible lineup of talented artists on Friday, September 22, and Saturday, September 23. Join us as we celebrate the power of music, community, and unforgettable moments!
Friday, September 22: $125.00
The Black Keys, Lord Huron, Yola, and War Hippies
Rock, Folk, and Soul Unite! Kickstart your weekend with a bang as Grammy Award-winning duo The Black Keys take the stage, delivering their electrifying rock and blues sound. Feel the ethereal vibes of Lord Huron and let the soulful melodies of Yola and the infectious beats of War Hippies transport you to another world. This day is all about energy, passion, and musical magic that will leave you yearning for more.
Saturday, September 23: $155.00
Mumford & Sons, Maggie Rogers, Elle King, Amos Lee, and S.G. Goodman
Folk, Pop, and Soul-Stirring Performances! Saturday promises an extraordinary lineup that will touch your heart and move your soul. Experience the soul-stirring folk rock of Mumford & Sons, and let the ethereal pop brilliance of Maggie Rogers enchant you. Rock out with the rebellious spirit of Elle King, and lose yourself in the heartfelt and soulful music of Amos Lee. Lastly, indulge in the rich sounds of Americana and folk with S.G. Goodman, as she takes you on a captivating musical journey.
Single Day Tickets: Curate Your Music Festival Experience
Sing Out Loud Festival understands that everyone's music tastes and schedules are unique. That's why we're introducing single day tickets, allowing you to select the day that resonates most with your favorite artists and performances. Whether you're a die-hard fan of a particular artist or want to dip your toes into the vibrant world of live music, the choice is yours. General Admission single day tickets are available, giving you access to all the incredible performances on your chosen day.
Layaway Plan: Your Ticket, Your Way
We want to make attending the festival even more accessible and stress-free. That's why we're pleased to offer layaway plan options for single day ticket purchases. Secure your spot at Sing Out Loud Festival while spreading out the cost over time. It's the perfect way to ensure you don't miss out on this unparalleled musical adventure.
Experience St. Augustine's Magic
As you step onto the festival grounds, you'll find yourself surrounded by like-minded individuals who share your love for music. The historical charm of St. Augustine's architectural marvels and the stunning backdrop of its coastal beauty create an atmosphere of unity, joy, and shared experiences. Sing Out Loud Festival promises to transport you to a place where melodies blend with stories, where passion and energy intertwine, and where unforgettable memories are waiting to be made.
Don't Miss Out! Get Your Tickets Now!
Don't let this incredible opportunity pass you by. Single day tickets for Sing Out Loud Festival are now available for purchase now. But hurry, tickets are expected to sell quickly, and you won't want to miss your chance to be part of this extraordinary event.
Join us in St. Augustine on Friday, September 22, and Saturday, September 23, for an experience that will leave you inspired, uplifted, and forever connected through the power of music. Sing Out Loud Festival is where dreams come alive, and unforgettable memories are made.