Wild Shiners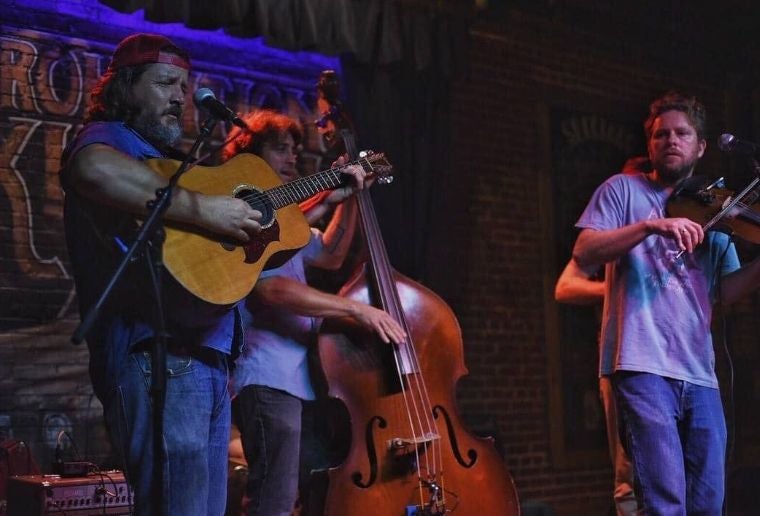 Wild Shiners is a quintet based in North and Central Florida. With banjo, fiddle, flatpick guitar, upright bass, and drums, Wild Shiners' original sound has been fertilized by southern roots music like country blues, jazz, southern soul, bluegrass, and outlaw country. Wild Shiners' self-titled EP has been well received and has garnered radio play on GrowRadio out of Gainesville and WFCF Flagler College Radio in St. Augustine. Always serving the song and serving the listeners, Wild Shiners has maintained a steady schedule of playing bars, listening rooms, and festivals throughout the state.
A perennial Florida festival favorite, Wild Shiners has been a featured performer at Gamble Rogers Music Festival, providing support for the venerable and innovative bluegrasser Peter Rowan. Wild Shiners was featured at Sing Out Loud Festival opening for Rhett Miller (of the Ol' 97's), at the legendary Ponte Vedra Concert Hall supporting the Travelin' McCourys, and on the main stage at the Florida Folk Festival, warming up the crowd for John McEuen (in 2018) and country music's "Swingin'"John Anderson (in 2019).
Wild Shiners has been called face-melting Americana and stands by that. Never ones to shy away from a groove, the boys in the band play high energy bluegrass-inspired rock and roll. Ripping instrumentals and thoughtful songwriting are found back to back in every Wild Shiners set.