The Taildraggers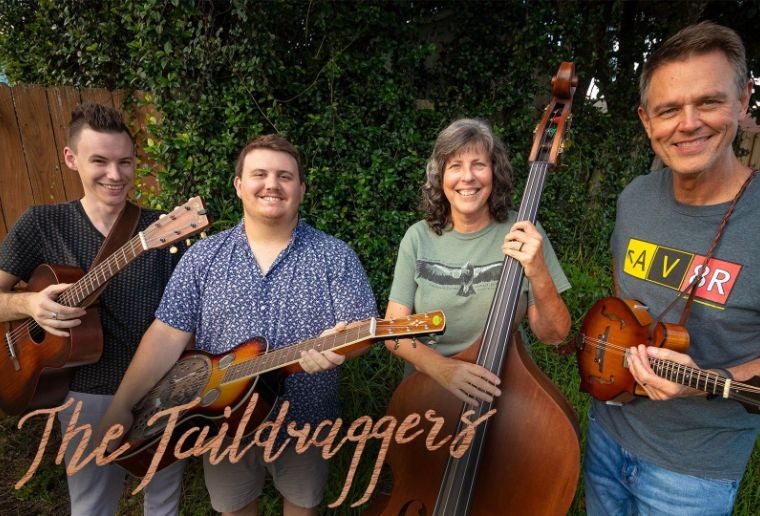 The North Florida Taildraggers started after a group of musicians attended the International Bluegrass Musicians Associations conference. They had so much fun jamming and seeing hundreds of world class musicians, that they were inspired to started a regular Monday night jam session. The jam started out for fun but soon turned into a bluegrass band. In searching for a name, they chose an aviation theme since two of the members are aviators. The group has been playing numerous events some private and some public including the Florida Folk
Festival and Sing Out Loud. They are looking forward to more performances and providing bluegrass entertainment for all to enjoy.
The band consists of veteran guitarist Justin Lane who is in several bands in the area. Jan Brewer is a local biologist that has fallen in love with both the music and the bass. Don Ben has been playing music for many years and has taken to playing guitar and dobro. Our newest member is Maggie Widner who has been playing violin for many years and plays both Classical and Bluegrass music. Trey Brewer has been well known in the St. Augustine area for decades and plays guitar and mandolin. They are sure to entertain, and are looking forward to playing.