Marianne Lerbs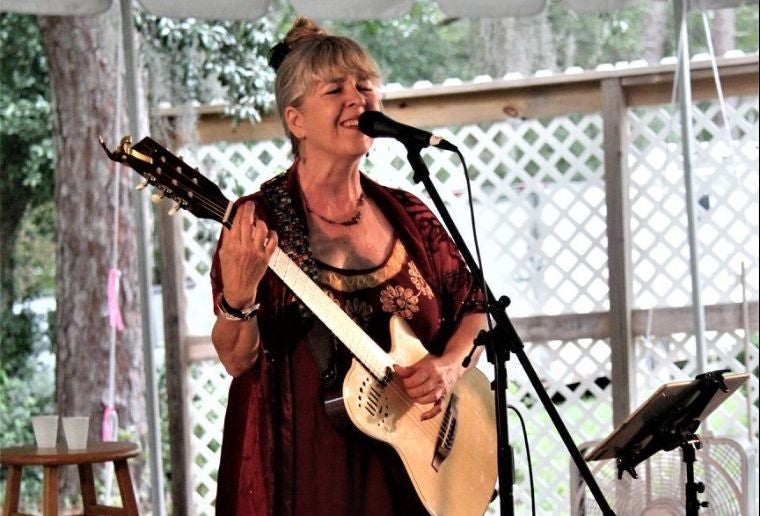 Marianne Lerbs has been a longtime music festival performer, with vocal credits that includes recording with famous blues musicians Tony O (Pine Top Perkins) Billy Big Eyes and Bob Stroger (Muddy Waters), Reverend Billy Wirtz, and a 6 year run as the Maja Gitana duo, delivering Gypsy Latin and Pop music from Florida to New Orleans with gifted violinist Janine Newfield. 
She also performed with Suma, a powerful, energized mix of classic Latin Music that includes Bossa Nova, Flamenco, Boleros and Salsa with Jazz, Rock and Blues influences with percussionist Sue Hadjopoulos, whose credits includes performances with Joe Jackson, Simple Minds, Cyndi Lauper, Ricky Martin, Enrique Iglesias…and the list goes on.
Marianne was born in Venezuela and performs many old latin tunes in her varied repertoire, including traditional boleros in spanish, bossa nova, jazz standards and other beautiful songs in english. Her influences are infused with jazzy melodies and rich rhythms from the Caribbean as well as the US.