John Winters & Mark Richey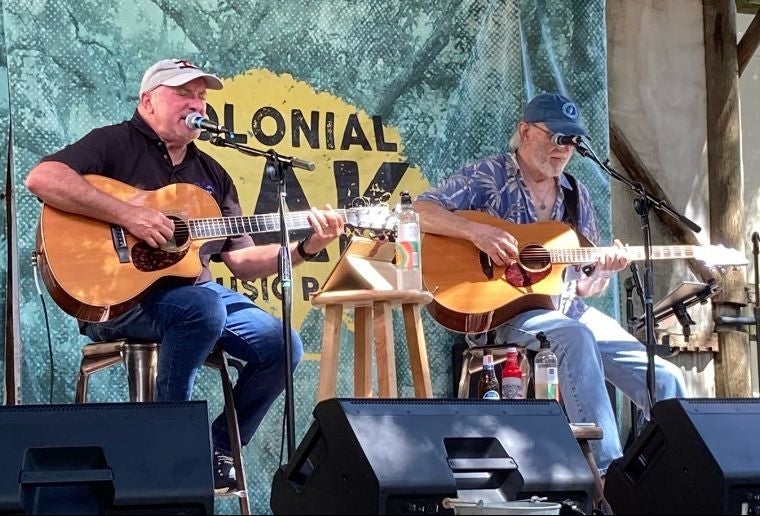 Growing up in the Boston area in the 60s, 70s and 80s, John Winters performed solo and as a member of several bands. During his time in the Northeast, John opened for the likes of James Taylor, Jonathan Edwards, Gordon Lightfoot, and won several awards in the American Songwriting Festival. In 1989, he moved to St. Augustine and joined the local music scene. He has been performing in the area as a solo and as a member of a variety of bands including The Seiners, Silk and Steel, The Zambonis, The Magnolia Possums, among others.
From Louisiana, Mark Richey began working around the state and eventually, with his band, as opening act for Louisiana's LaRue. Moving to Florida in 1979, Mark formed the band Sashay and worked regularly in St. Augustine. From around 1984 through 1990, Mark lived in Boulder and Denver. With Deanna Webb, Mark performed at many classic venues, ski resorts, and opened for Jesse Colin Young, Michael Martin Murphy, Jerry Jeff Walker, and Pure Prairie League. After
returning to Florida, Mark formed the Impediments, one of the area's most popular bands.
In the mid 2000s, Mark began working with John as a duo. The duo has performed at many local venues along with the 2022 Sing Out Loud series and Gamble Rogers Folk Festival.